Current issue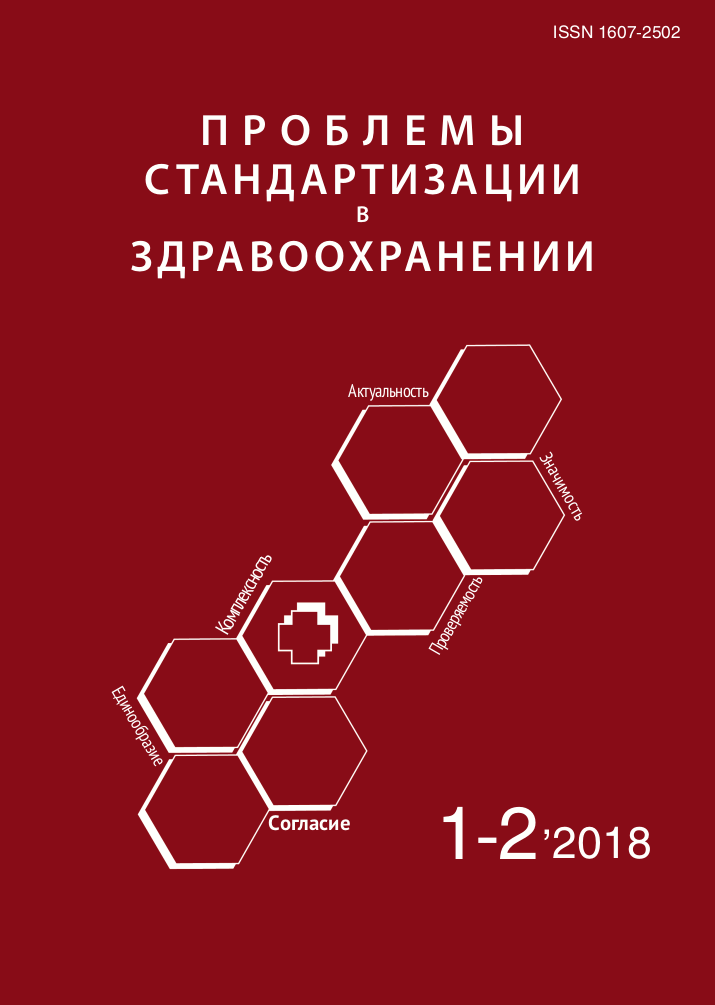 №1-2, 2018
Problems of standardization in health care
Monthly scientific-practical medical journal.
Scientific-practical medical journal published since 1999.
Included in the list of leading peer-reviewed scientific journals and publications, in which should be published basic scientific results of the dissertation for the degree of doctor and candidate of sciences (revised April 2008)
Designed for professionals at all levels in the organization of care, clinical pharmacology, practical public health.
Publishes scientific-methodological and regulatory materials on the problems of standardization, quality management, evidence of the effectiveness of methods of diagnosis and treatment, pharmacoeconomics, accreditation, licensing and certification of health care. The magazine is reviewed.
The magazine covers topical issues of medicine and health:
management of quality of care;
standardization in the field of medical services, drug supply, information technology in health care;
an economic analysis of the effectiveness of medical technologies (clinical and economic analysis, pharmacoeconomics);
medicine based on evidence;
accreditation, licensing and certification in health care;
health-related quality of life, health-related;
protocols for patients;
economic aspects of standardization in health care;
rational use of drugs.
---